News & Media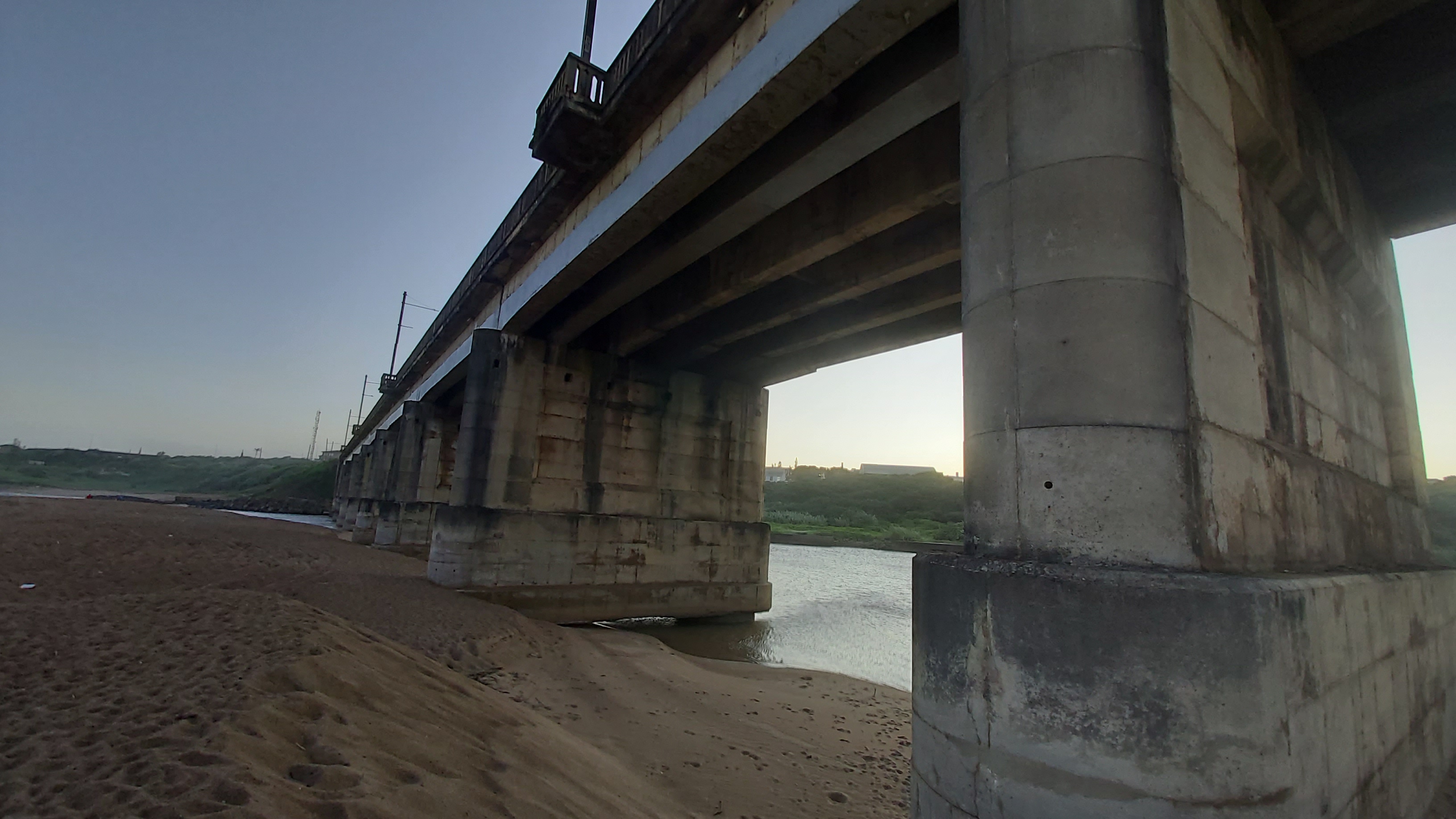 Fleeing suspect jumps off Umzimkhulu bridge to evade arrest
- 2020-04-22
Security officers from Lazer 911 cannot believe that a suspected housebreaker jumped off the Umzimkulu bridge and into the river, emerging with no visible injuries. Read More... ...
more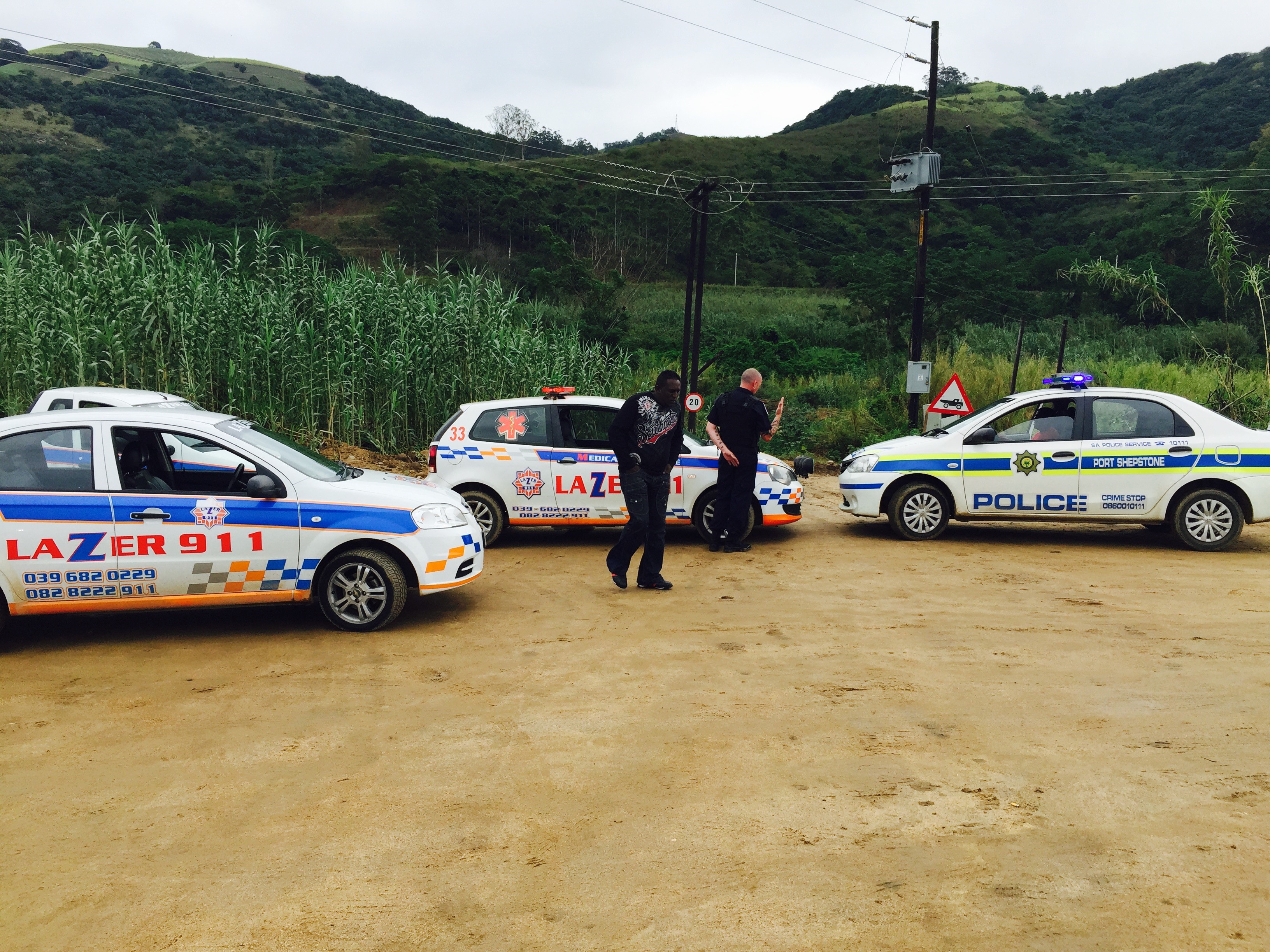 Arrest
- 2015-11-17
A joint operation yesterday between Lazer 911's voluntary teams and SAPS  declared the Tandele Trail Run on the Umzimkulu river valley an incident free event. Whist all went well here Lazer 911 reaction units managed to arrest eight suspects over the weekend on separate incidents.A long sought after suspect was finally arrested  last...
more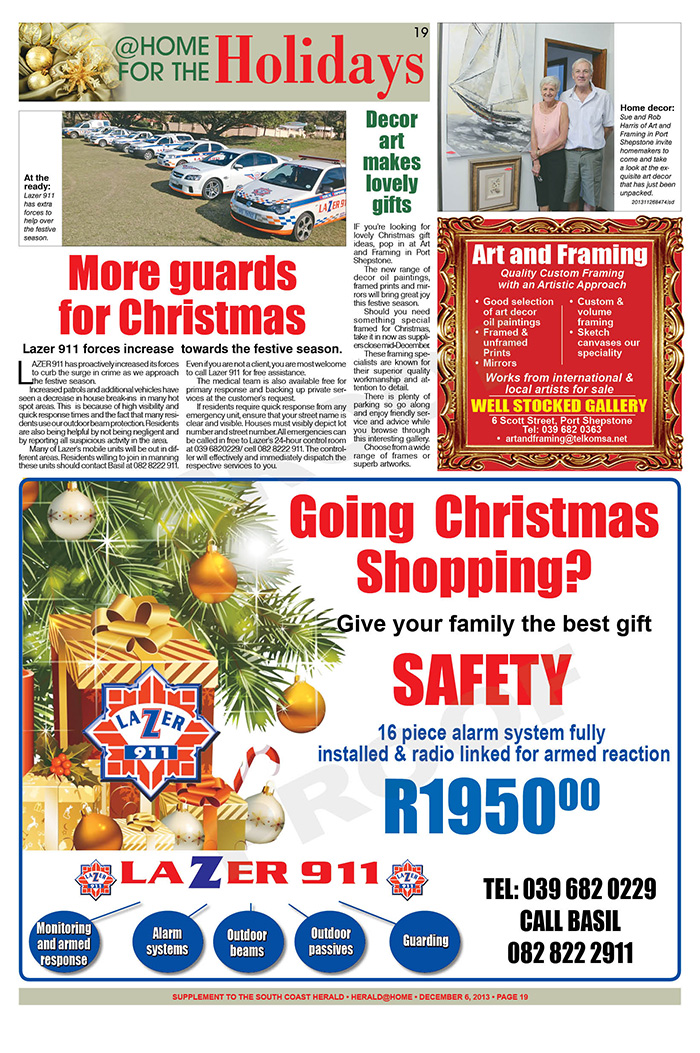 More Guards for Christmas
- 2013-12-09
...
more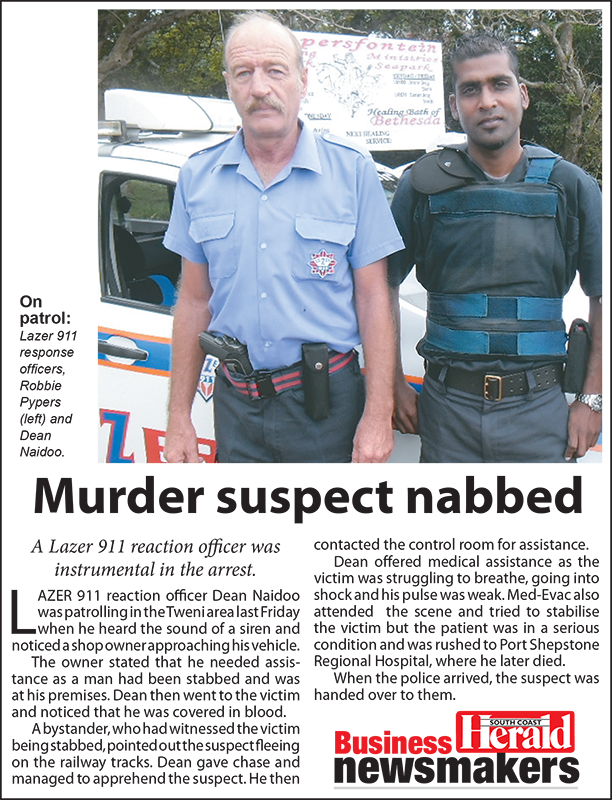 Murder Suspect nabbed
- 2013-12-06
...
more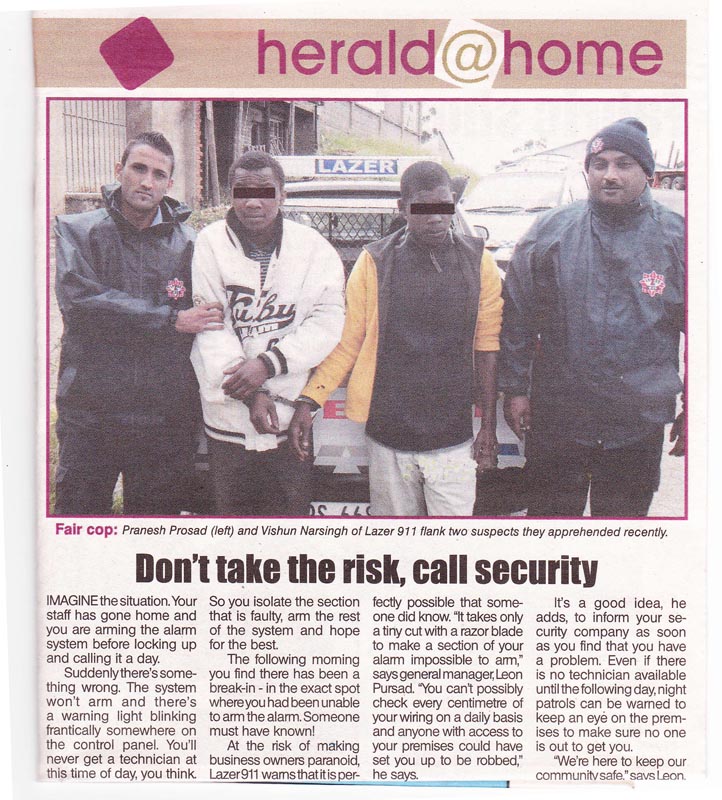 Arrest
- 2013-04-18
...
more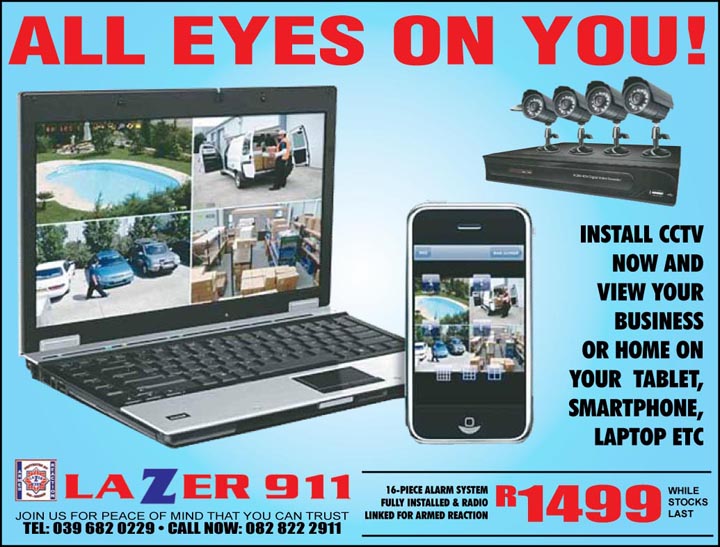 tried and tested lazer 911 mar22'13
- 2013-03-20
...
more
Importance Of Armed Security
- 2012-06-02
Importance of Armed Security Armed security is needed in a number of places and situations. You will find armed security in all types of events, concerts, exhibitions, businesses, offices and parties. There are also those that offer services for car park management and ticket sales as well. Hiring security is a great idea and you can find c...
more
The Importance of Home Security
- 2012-06-02
Home security has become a very important issue over the past few years. Everybody who owns a home, a car, property or any precious personal possessions will want to safeguard it against thieves who want to take these things away from them unlawfully. To protect your family and your possessions, you will need to install a good security system. ...
more